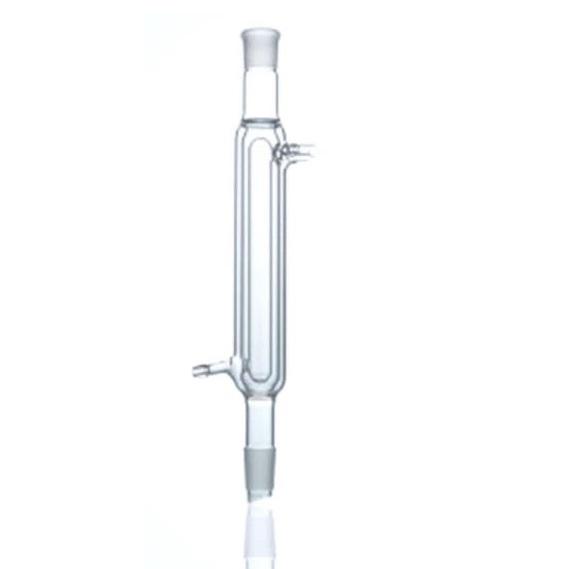 Borosil® Double Surface Condensers - 300mm Jacket - CS/5
---
Borosil® Double Surface Condenser, I/C Ground Joint 24/ 29, 300 mm, CS/5
Borosil® Double Surface Condensers have a water jacket on the outside and through the center of the condensing tube. This is used when the liquid is very unstable like alcohol, aromatics, essential oils, etc. These condensers are widely used throughout research laboratories. Made of 3.3 borosilicate to withstand heat and temperature changes.
Specifications
Material: 3.3 Borosilicate Glass

Color: Clear
Length of Height: 300mm
Interchangeable Ground Joint: 24/ 29
Neck Type: Joints
Class/ Quality Grade: Type I, Class A
Quantity Per Case: 5
Documentation
Datasheets Coming Soon!
Videos
Videos Coming Soon!
Check out all of our videos on our
YouTube Channel!
---
Share this Product